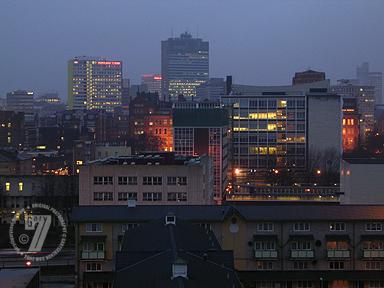 I was going to start off with a proverb. But I'm terrible for remembering how these things go... I'm the same with jokes -- with a tendency to forget the ending halfway through telling the story -- as my long-suffering friends will confirm!

Anyway the proverb I had in mind was something along the lines of: good things come along for those who wait. Blah blah...

The point is a very nice thing has come along in the shape of my late Christmas present. I got to choose it myself and I decided the time was right for me to get a better digital camera.

By all accounts, the rise in sales of digital cameras last year was breathtaking. But maybe not all that surprising, as the quality has risen and the price has dropped to that 'magical' point where suddenly everybody wants one.

I'm sure in the future I'll get a 10 megapixel model, or something like that. But, for now, I wanted a relatively inexpensive camera that I could carry around but which would give me 12 x 8 inch prints.

I've been keeping my eyes open for some time and nothing really inspired me until I saw the Minolta E323 on offer at £130. An amazing price for a 3.3 megapixel camera! So, on Wednesday, I grabbed one.

It has many great features including a 3x optical zoom, which is coupled to the viewfinder. The pics are great. Fill-in flash works nicely, with a night setting that gives a flash combined with a long exposure (of up to two seconds) -- so you avoid burnt out faces against dark backgrounds.

Strangely the first unit I was given had a problem similar to the last camera I bought: a lack of sharpness at one edge of the frame. So I took it back to Jessops this afternoon. They agreed there was a fault with the lens, and swapped the camera for me. The new one seems fine.

It may seem I'm being a bit fussy for the price. But on the web I'd seen two different sets of full-size images taken with the E323 and they did not show this problem. Besides which, the reviews I'd read all said the camera had a good lens.

If it had a socket for attaching an external flash unit, I would be in heaven. That's something that was standard 20 years ago but, in these more cynical times, is now treated as a 'professional' feature by all manufacturers.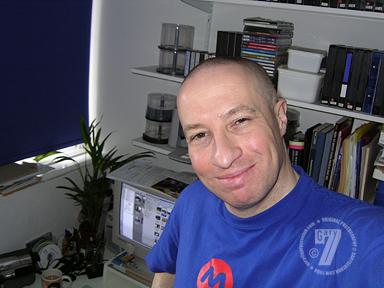 The colour on all these digital cameras now is nothing less than superb. Looking through the shots I'd taken, some were of scenes that I'd previously photographed on film. I could see definite similarities between the way the E323 portrayed the colour and the way it appeared on film.

Colour film still has the edge in several ways (though certainly not in terms of convenience). But it is effectively finished as far as the consumer market is concerned.

Meanwhile Kodak has announced plans to stop selling film cameras in North America and Europe (read more in this BBC story).

Thanks to those of you who sent e-mail after I wrote about my mum being in hospital. She is expected back home on Monday and my dad can't wait to have her back, so he can take care of her! I will be seeing her too this week.

GET IN TOUCH


My contact information is here.