There was a tremendous storm in the early hours of this morning. I was still awake and took some time-exposure shots with my Canon Powershot A70.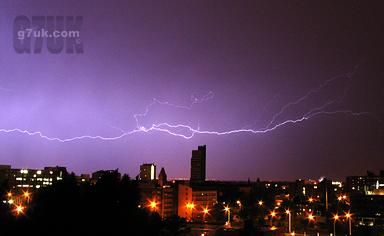 I rested the camera on a beanbag on the balcony rail (with my hand through the handstrap!) and set everything manually, with an 8 second long exposure. It was just a matter of judging when the lightning strikes were likely to happen within the next 8 seconds and clicking the button.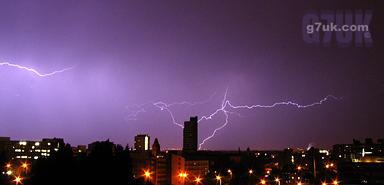 I'm sure Dr Frankenstein is working on some experiments over there at the University.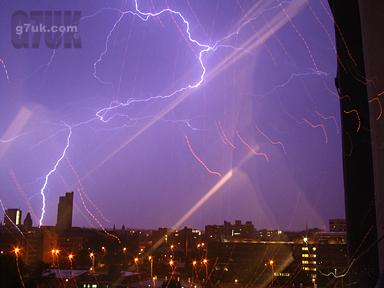 I was shielding the camera because of the heavy rain and removing it from the rail after each exposure. Unfortunately I misjudged that last shot above and the shutter was apparently still open - causing those trails from the lights. Ah well, photography is all about getting to know the particular quirks of your camera :-)