I bought some Quorn 'meatballs' and made a sauce to go with them.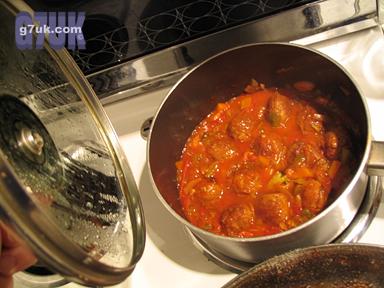 If you haven't heard of it, Quorn is made from a protein derived from fungus. A bit too pricey though: £2.60 for ten meatballs.

Also I noticed on the label that the meatballs are only 35% Quorn. So it's better to buy the 'minced' Quorn and make your own if you have time.