Morning coffee with Miss Noodle at the 8th Day on Oxford Road. A break from self-employment for both of us.
This is the 8th Day's swishy cafe in the basement of their new shop. I rather liked the old Victorian shop, which had a mosaic in the front doorway. But the new cafe is very welcoming.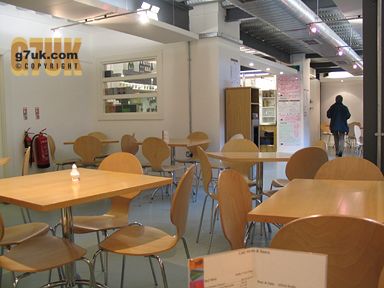 It's opposite the University. Can you tell the students are on holiday right now? ;-)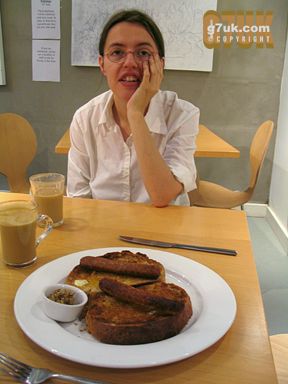 Miss Noodle hadn't woken up fully and didn't fancy a vegetarian sausage sandwich. I did, however :-) Miss Noodle will be moving to her new place on the other side of Manchester soon, so it won't be so easy for us to pop out for coffee.