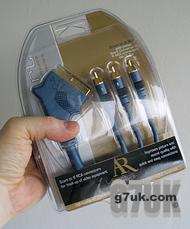 I was in the city centre shopping early this morning when I got a call from 'N'. Earlier in the week he told me that the shop that sells everything for one Pound had a load of high-quality video and audio cables in. So we went for a look.

A six-foot long cable, scart plug to six phono plugs, with gold-plated connectors for £1! And various other variations. Great value for money. Must have been bankrupt stock. So we bought a load of them.

Then we got a cab back to N's new place, which I hadn't visited yet and we had some of my shopping for lunch.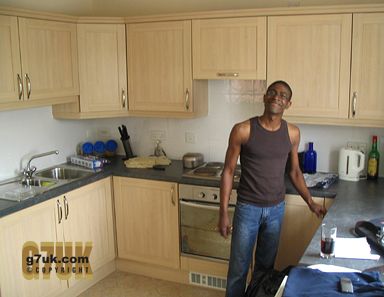 Then we got the bus back into Manchester. N loves gadgets and technology and demonstrated his new Sony Ericsson 'phone which currently plays Gloria Gaynor when I call. I get the feeling sales of camp ringtones will be up in the next few months ;-D