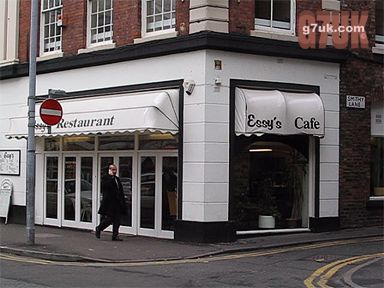 I went to Essy's Cafe with Mark for lunch. It's between Kendal's department store and... the Inland Revenue. But we'll skip over that fact as quickly as possible.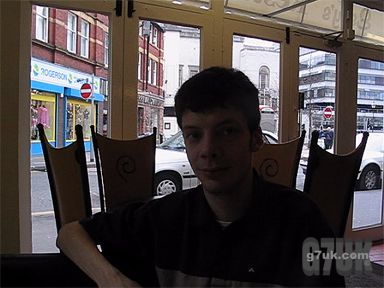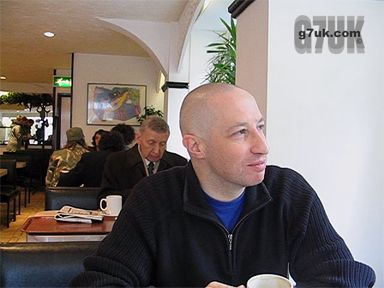 I've been coming here for twenty years and always sit next to the big corner window if possible. Its fun to watch the world passing by.




From there we walked to SpotOn Computers in Cheetham Hill. Couldn't resist this pic: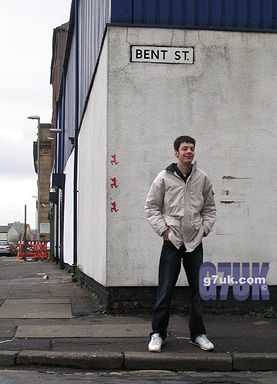 I'm losing patience with SpotOn... A few visits ago they gave me a different sound card to the one I'd asked for and paid for. I didn't discover this until I'd left the shop. This time I ordered 8x blank DVDs and, they gave me 4x without saying anything. I could have just picked up the discs and not noticed until I got home. When I asked, they said it was because they didn't have any 8x. Hardly the point when I had paid the higher price for 8x...

I've had problems with MicroDirect on Upper Brook Street too, which now seems to have most of its stock miles away at the other shop up past Levenshulme. I can't get through on the 'phone to check stock and then when I give up and go to the shop they don't have what I want to buy.

They are probably two of the cheapest computer shops in the country. So I guess I get what I pay for... All of which reminds me of that old Victoria Wood sketch: a woman complains about bad service in the supermarket, but then looks at her bill, smiles, and says 'but your prices ARE very low'...

Trouble is, there aren't many alternatives in Manchester city centre.

GET IN TOUCH


My contact information is here.