I've been having problems with my one-year-old Lite-On DVD writer lately, with a lot of DVDs not finalising correctly in Nero Burning Rom. Finally I came to the conclusion that it was probably the laser that was at fault rather than the various discs that I was using. It has always been a bit unreliable, with around one in five discs being a 'coaster'.

So I'd had enough and, after checking some reviews on VideoHelp, I headed off to MicroDirect and got myself an NEC ND-3520A.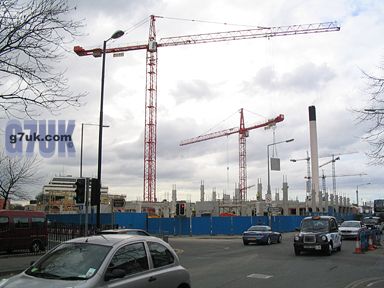 There's still lots of building work going on at the Manchester Royal Infirmary (above). I lived on Daisy Bank Road, just round the corner from here, for years, yet as I passed this spot today I couldn't for the life of me remember what used to stand on that corner. Some kind of red-brick school or college building maybe?

Update:

One month later not a single duff disc with the NEC :-)
GET IN TOUCH


My contact information is here.