I've been looking for a USB video capture thingy for my laptop. The final component for my mobile office!

I found that Maplins had a promising looking one called the Trust USB2 A/V Editor at £49.99. Good reviews too.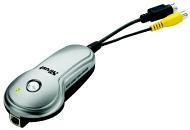 Trouble is, the item had been out of stock for the last few weeks. Until yesterday, when I discovered that the Regent Road branch of Maplins mysteriously had one in stock. So, this morning, I set off to 'capture' it.

I've been along Regent Road dozens of times by car, but was slightly hazy about how to get there on foot. So I glanced at the map and started walking...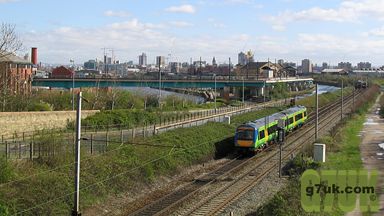 I should have printed out that map... When I got close to Old Trafford and could see Salford Quays I suspected that I had gone astray slightly. Anyway, a helpful parking warden (imagine that) put me on the right path.

I got to Maplins, bought the item and then realised the shop was pretty much just around the back of Granada Television. Ooops. Still, it was a nice sunny day and I got a few interesting photos.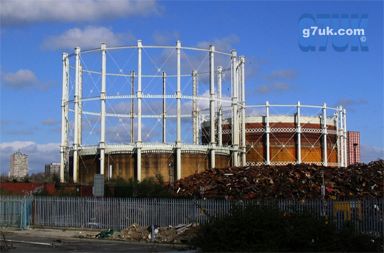 Oh and as expected that old shop has gone... Though it survived for almost another year. I see some trees have conveniently disappeared too.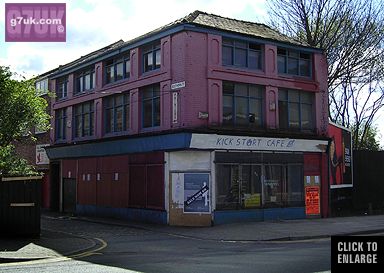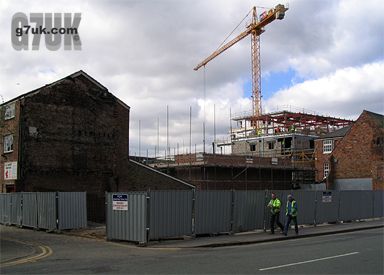 A few yards away, Manchester's tallest tower block is under construction. But I wonder what will happen to all this city centre accommodation now the housing boom is over and the economy could be taking a downward turn?

Update:

Very pleased with the Trust USB2 A/V Editor. I can capture 720x576 MPEG2 in real time on my laptop. Good picture quality too. Though it's supposed to work with Windows 98SE, it doesn't with my desktop PC. Could be a conflict with my ATI video card I suppose and not a big problem for me. I'll try it on a fresh install of Windows 98 sometime and post an update.

GET IN TOUCH


My contact information is here.