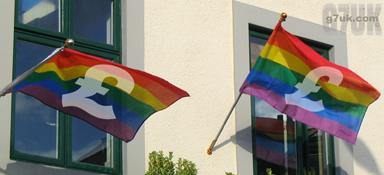 OPERATION FUNDRAISER'S ANNUAL REPORT - £200,000 OF INCOME & COSTS NOT MENTIONED?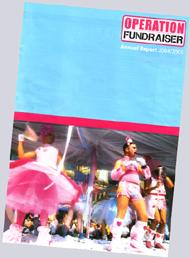 Just handed to me... A glossy four-page A4 leaflet: 'Operation Fundraiser Annual Report 2004-2005. Operation Fundraiser is a group of charities who sell the tickets at Manchester Pride and have many volunteers out with collecting buckets during the event.

This Report lists their 'net proceeds' for Pride 2004 as being £165,596 plus another £43,000 of 'other fundraising and donations'. £129,426 went to good causes after costs of some £81,000. There is a nice pie chart showing where 100% of that £129,426 ended up.

But nowhere in the four-page Report is there a mention of the £200,000 that was very likely taken out of the ticket/wristband and collection bucket money and handed over to Manchester Pride to cover the running costs.

I say 'very likely' because I am waiting for confirmation. They certainly handed over £200,000 in 2003 and, with 36,000 people having attended Manchester Pride 2004, at say an average ticket price of £10, it is clear that Operation Fundraiser's total income from Pride 2004 tickets should be around £360,000. Not £165,596...

That would mean, out of an income of approximately £410,000 from the public, just £129,408 went to good causes. So that pie chart showing '100%' actually only represents around one third of their income -- the bit that was left after the huge lump sum was handed over to Manchester Pride and all Operation Fundraiser's costs were taken off.

What kind of 'annual report' doesn't mention income and expenses of £200,000? Here's their pie chart: 'how your money was spent'. 'All' except the £200,000 of your money...

Very worrying. The public deserves more honesty and transparency than this and so do the many loyal people who work for free collecting money in buckets for Operation Fundraiser during Manchester Pride.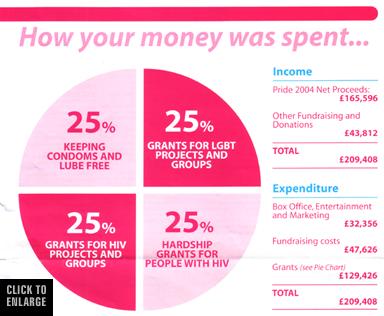 UPDATE
Finally on 1 March 2006, with the help of my Member of Parliament, I got the information about 2004 costs that I'd asked for.
GET IN TOUCH


My contact information is here.