Wealthy black gentleman was a poet who lived in Salford.
In the early 1840's a literary group was formed. By 1842 it numbered about 40 and Robert Rose was the vice-chair of the second quarterly meeting on 24 March. He was a black man "of wealth" who lived in St. Stephen's Street in Salford.
The group published a book of poetry called the Festive Wreath and their meeting place was the Sun Inn on Long Millgate, opposite Chetham's Library. 80 years later it was still known as "Poets'Corner".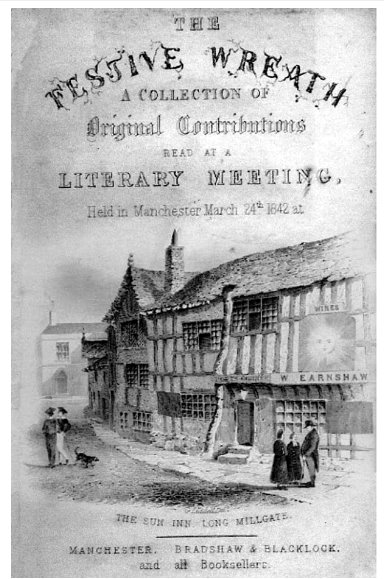 Update: 8 September 2012
I'm fascinated by this man who seems to go against many of the assumptions we have about what life was like for Black people 170 years ago.
I've removed my original post while I do further research and gather together what I've found so far. I kept adding more detail to the post and it just became a mess.
As a result of my inquiries and research, Robert Rose's grave and headstone have been found at the cemetery at Harpurhey.