I went for lunch with Pete. Afterwards we went into Tesco on Market Street and were staggered to see this truly rotten 'special' offer.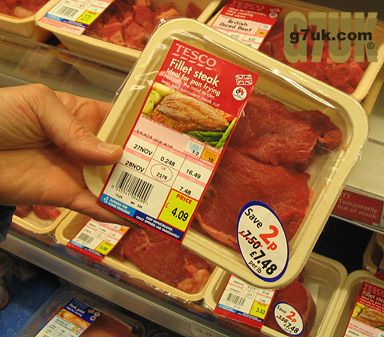 Don't make the mistake of thinking that is 2p off this steak which costs £4.09. No, it's 2p off PER POUND and the steak costs £7.48 per pound. So you are saving a fraction more than one penny on this particular steak.

That is a 0.25% saving? What a bum deal. I wonder how many suckers fell for it? I imagine quite a few people don't activate their brain and are attracted by the word 'save' and the bright red number ;-)

GET IN TOUCH


My contact information is here.