I went for lunch with Peter, to the This 'N' That cafe, near Shudehill in the city centre. It was my first visit. Great curry and cheap: about £3.50 for rice, three types of curry and a nan bread. The surroundings are fairly 'functional' as you can see and there's quite a mix of people: from workmen in hardhats and rigger boots to executives in shirts and ties.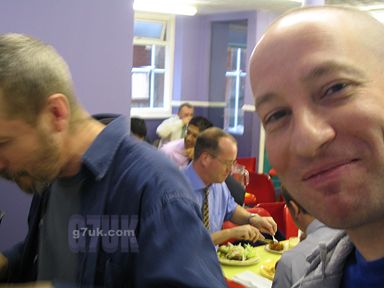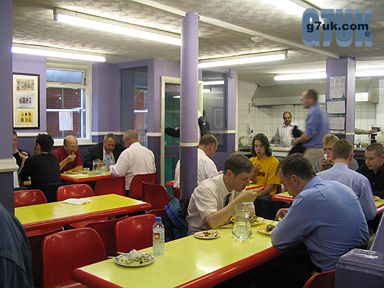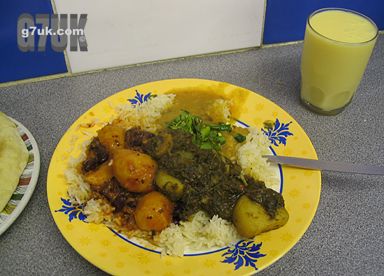 Mmmmmm...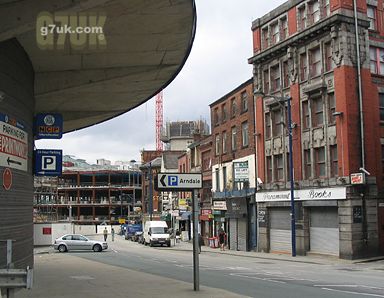 As we walked to Tesco I took this shot of the redevelopment that is going on. The dirty old covered bus station has gone. But so has an old pub on the other side of the road, which I thought was listed.
Every household just received their 'Preparing For Emergencies' booklet -- the Government's latest attempt to keep us frightened about the non-existent terror threat. If anyone should be detained to protect the British public, it's Home Secretary David Blunkett. He's the greatest threat to our civil liberties and way of life for decades.
Down at Tesco we wondered whether we should panic-buy some baked beans, just in case...
Later I met 'L' and 'T' for coffee at Cafe Nero in Piccadilly Gardens. As we sipped our lattes, there was a thunder storm raging outside. It started again when I got home!