I met 'L' and 'T' online when they were living down south. We're in the same line of business -- namely designing and running websites.

Earlier this year they decided they would move up to the North-West and they have ended up in Bolton. Which means we've been able to turn our online friendship into a face-to-face one. And fortunately we get along just as well as we did online.

Today I met them for coffee at Urbis -- which is Manchester's museum of urban living.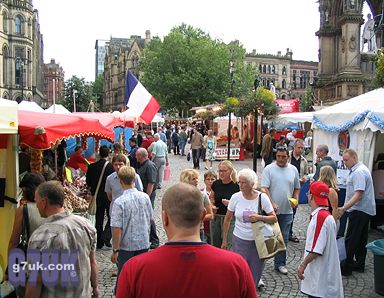 After that we had a look around the 'Euro Market' that was being held in Albert Square in front of the Town Hall.