I bought a new digital camera on Friday (more about that coming soon) and I went out to test it on Sunday. The Chinese New Year parade was just beginning as I walked up Princess Street, so I shot this video.
As usual it was spoilt somewhat by the over-zealous security people and excessive policing which, this year, even included a helicopter hovering overhead would you believe? What they imagine is going to happen I just don't know.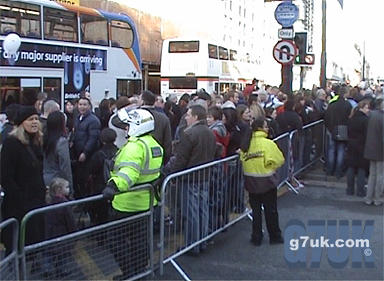 At the end they moved barriers to create a ridiculous situation where Princess Street was relatively empty but the public was forced to walk along a narrow section of pavement as buses and trams whizzed past right next to them. Two years ago they did the same and one of my friends found the crush that was created by this quite claustrophobic and frightening.