Firstly, thanks to all of you who have continued to post comments.
I WILL be back, though it will take a few more months (more about that below). Posts have been few and far between for a long time now and for several reasons.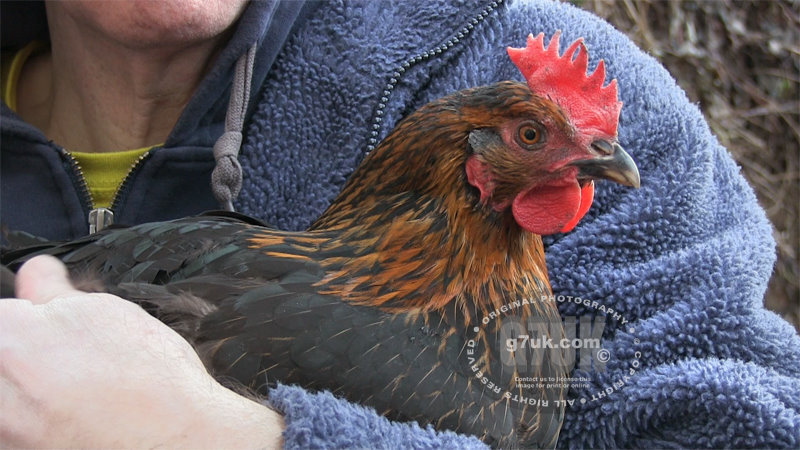 Ginger says "hang on in there. See you soon."
It's about 30 years since I first got online. To begin with through dial-up bulletin boards. Then from 1996 on the World Wide Web as everyone called it in those days. I began making my own websites that year, before even the BBC had an official site.
g7uk.com dates back to 2004 when it emerged from another site of mine. One of the issues with having a large non-commercial website is the time needed to maintain it. Pages have to work on smartphones, ever-larger screen sizes on PCs and any other new technology that comes along. Online video evolves; old players on the page stop working and clips could be updated to a higher resolution. This website is a mess now and needs to have quite a bit of time devoted to it.
No doubt in part this is why so many people switched to using social media and having your own website or "blogging" declined.
From 2011 onwards I began to be busy with other things. Then, in 2013, my last remaining parent died and I had to make some decisions about my life. Would I stay in Manchester or move to the countryside — another part of England that I had longstanding links to? I chose the countryside and I haven't regretted it… I've been keeping chickens, growing my own food, motorcycling and enjoying a better quality of life.
When covid began to ease up I decided I would work very hard for a couple of years, put money in the bank, and that would then see me through to retirement — by subsiding self-employed work. So that's what I've been doing, with little time to do any more than the basics such as managing the webhosting.
At the time of writing, if I stick to my plan, I have about another forty weeks to work before I get my life back! That will be around Easter 2024.
So stand by for lots of new content after that. I have so many ideas and things I want to do…