It's 20 years since the broadcast of the first episode of Queer As Folk on Channel 4. I shot these photographs later that year as the crew filmed the final episode of the second series on Canal Street in Manchester.
As they did,the weather changed and there was a tremendous rain shower.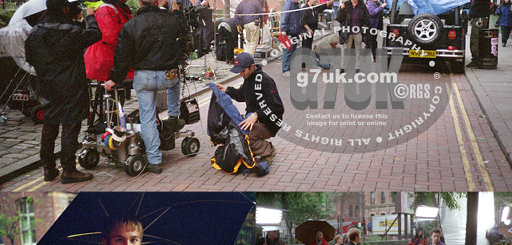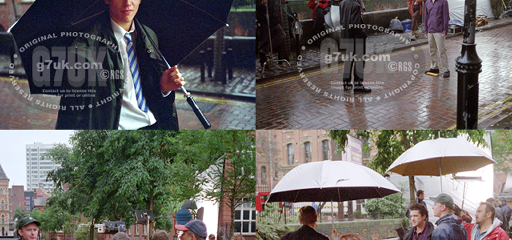 On location on Canal Street, Autumn 1999.
I worked as an extra on another episode which was fun. I haven't seen any other location shots over the last two decades, so I may have the only ones. Thanks to LGBTv of Manchester which paid to include one of these in a recent video.
Sorry about the large watermarks but light-fingered people will not leave photographs alone these days and unfortunately that leads to this. Since the beginning of the year I've had to go after two broadcasters, two newspapers, two websites, Twitter and Facebook.
You're very welcome to link to this web page.