In May I paid £29.99 for a pair of 'hiking boots' from United Footwear in Oldham Street Manchester, which is in the 'Northern Quarter' area.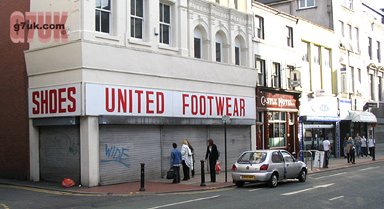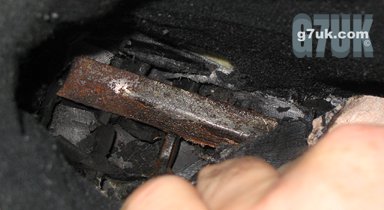 I'm not heavy on footwear as I work from home and don't leave the house some days. Also I cycle a lot. Despite this, yesterday, my foot felt sore and, when I removed the right boot, I found that the inside of the sole had begun to deteriorate.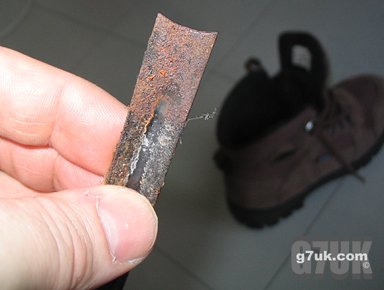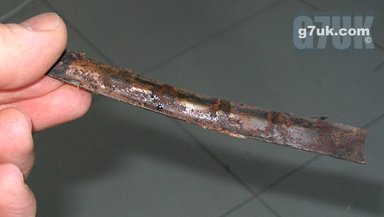 Even worse, I found a five inch long strip of rusty metal just under the lining. This is sharp and slightly forked at one end. I have a cut on my foot. Though I'm not clear if this was caused by the crumbling plastic grid in the sole or the metal strip.
I returned the boots to the shop this afternoon, with the sales receipt. They offered another pair the same, which, obviously I didn't want, as I felt the boots were not of satisfactory quality nor fit for purpose. They didn't have anything else suitable, so I asked for a refund which, a sign next to the counter said would be given for faulty goods.
The staff called the manageress, who kept me waiting for ten minutes before she appeared. She said she would only give me a credit note, as the boots were four months old. I said that wasn't satisfactory as they may never get in any suitable stock and, besides which, they were unfit for purpose and had actually injured me after four months. She replied that she had personally had footwear that cost more than £30 and which fell apart after four months, so this was not unusual nor a good reason for a refund. She then turned her back on me (I wonder if this company actually runs some kind of anti-customer-service training for staff?).
After a further few minutes talking to her, with her back to me, I realised I was going to get nowhere today.
I've already contacted the local Trading Standards department. Meanwhile, you may want to consider whether United Footwear, Oldham Street, Manchester is a good place to shop.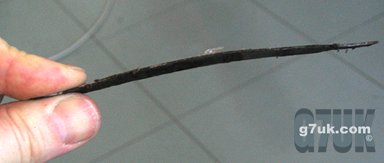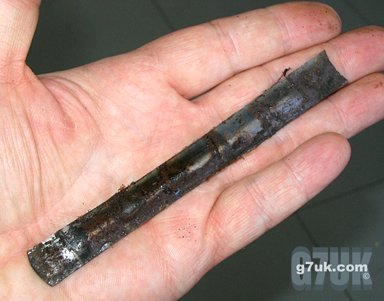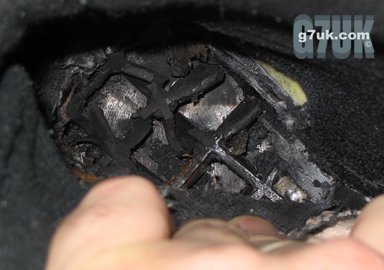 The receipt states 'Blunts Shoes'. A search on Google suggests that United Footwear is owned by 'Robert Blunt' and based in Kidderminster. In 2001, the owner was in court and fined for polluting the local river with oil.