If you want an example of how the current economic situation is hitting retailers, take a walk along Manchester's King Street.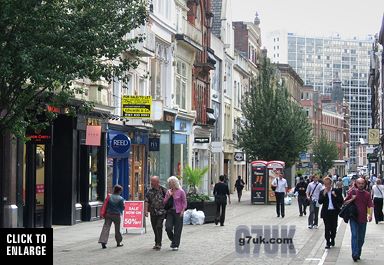 Traditionally the city's most upmarket shopping location, the Deansgate end of the Street is across the road from the Kendal Milne department store (the name was changed to 'House of Fraser' in 2005 after 173 years, but I don't know anyone who calls it that).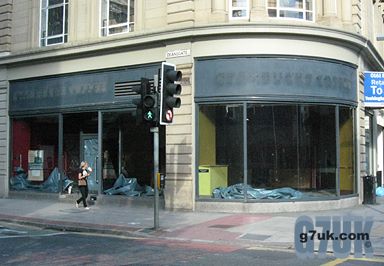 The first surprise is that the Starbucks on the corner of Deansgate and King Street has closed in the last couple of weeks. There are others of course, but this one was in a prime location.

Walking up King Street I counted nine 'to let' signs on shops and offices above them. Many shops had sale signs advertising 50% or 70% off.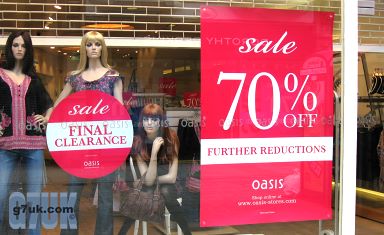 People are cutting back on luxuries: whether it's a frothy coffee or a new pair of shoes that they don't really need. The Daily Telegraph reports that customers are turning their backs on organic produce due to the higher price.