Young people who were involved in last Saturday's Pride parade have complained about attempts to censor them just before they set off through the streets.
In response, well-greased official wheels have turned in the Manchester Pride office and, in a press statement to the UK Gay News website, the Festival Manager for Pride, writes:
'No entrance where asked to withdrawn any aspect of their promotional material and the parade was, as always, an understanding platform for all of us to raise awareness and promote equality for the LGBT community.'
However, anticipating dirty tricks, possibly followed by a 'who said and did what' war of (badly spelt) words, the youth entry had equipped themselves with no less than two video cameras, which they used to record what really happened.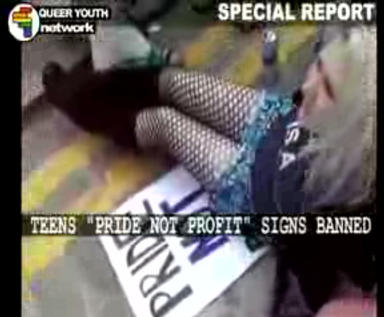 Now the video has been put on YouTube and in it the Festival Manager herself can be seen and heard repeatedly saying that she 'needs' to take a banner away from a young woman who is sitting on it to prevent that happening.
The shocking message on the banner? 'Pride not profit'. I wonder who that would offend most? However, the attempt at censorship failed and this banner and others were paraded proudly through the streets.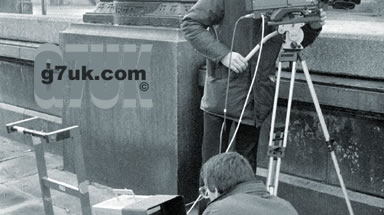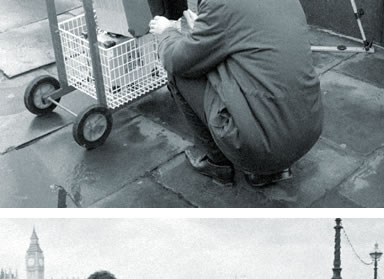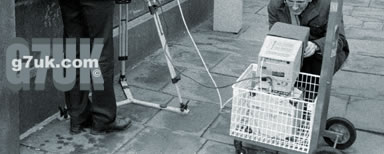 Once again the power of video has been demonstrated. Thirty years ago 'electronic news gathering' (or film cameras) would only have been available to rich and powerful media companies, now we can all use video to expose hypocrisy and show what really happened. Perhaps, in this case, the presence of cameras prevented even worse behaviour by the organisers?
Isn't it sad that Pride in Manchester has been reduced to this? On the otherhand it gladdens my heart to see brave young people standing up for what they believe in.
Like many organisations, Manchester Pride hasn't yet come to terms with the new digital world that we all live in. An age when what they say and do will be scrutinised on dozens of websites. Video that remains online forever will be the real record of what happened. Not distorted press releases and inaccurate figures in the Manchester Evening News and other newspapers.