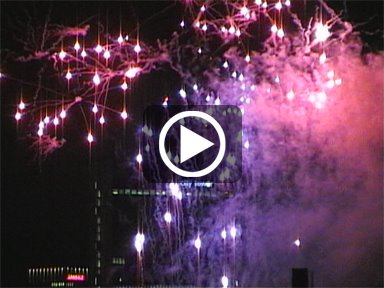 Traditionally, on the final day of Manchester Pride, there's a display of fireworks after the HIV Vigil in Sackville Park.
This video was filmed from the top of a tall building to the south. This year I got ambitious and used two cameras!
Please be warned that this contains even more flashes than usual.
Here's my video of last year's display.