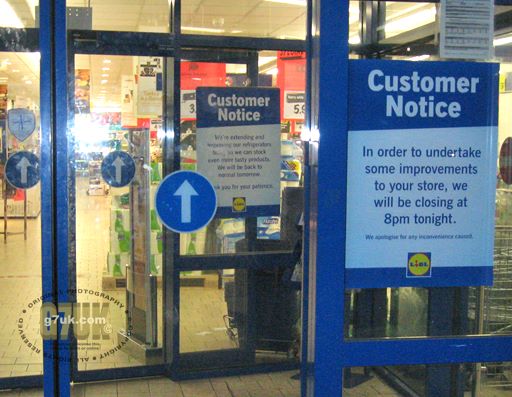 With a new Morrisons about to open next door you might think that LIDL would be keen to look after its existing customers? Not so… On Tuesday evening the Rusholme branch shop closed two hours early.
In the minute I was outside a series of disappointed shoppers arrived to find a notice about undertaking improvements. And, in my case, the patronising marketing speak about extending the refrigerators so they could "stock even more tasty products" just served to heighten the annoyance.
Why not pay the staff overtime and do it after normal closing, as other shops seem to do?
I've been buying more from ALDI recently. The meat, fruit and veg are better, with a greater number of staff on the tills. I wonder how many people feel the same way?