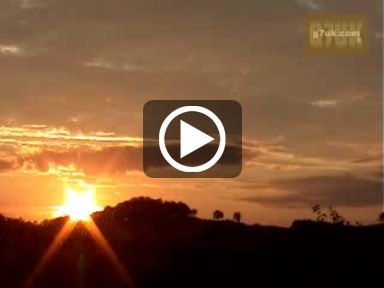 I'm up at the house near the England/Scotland border. The back overlooks fields, hills and crags and has always been a prime location for some spectacular sunsets. I recorded 30 minutes of one tonight and then reduced this footage down to the 30-second-long time-lapse movie that you see here.
If you want the technical how-to-do-it: load the video into VirtualDub (free software). Go to the menu Video > Frame Rate. There, set Source Rate Adjustment: Change To 1250.00 frames per second and Frame Rate Coversion: Decimate by 50. This will speed things up by 50x (this is working with 25fps PAL video).
Render the video out as a new AVI in the usual way.