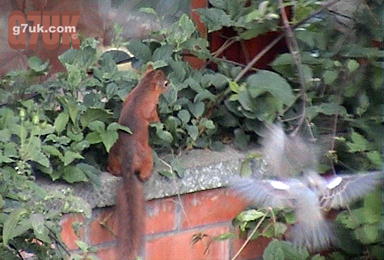 Excited to see a red squirrel in the garden this morning. It was being chased by more than a dozen sparrows. They have made the overgrown clematis their base and I expect they saw the squirrel as a predator.
From 30th September to 8th October 2006 it's Red Squirrel Week. This one was nine days early!
Northumberland is one of the last strongholds for the red squirrel, which has been driven out of most of England over the past 100 years by the grey squirrel.
These stills are from some video that will be up on the site in a few days as part of a longer film.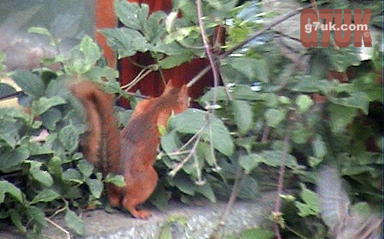 More about red squirrels: