I just managed to catch the young swallows leaving the nest on the BBC Springwatch live webcam. Cute.
It was a great show this year, especially the 'Nightshift' infrared cameras after midnight, which have regularly featured the antics of badgers. It has had better viewing figures than the Big Brother live feed. I hope the late show will be back next year.
All of which is a good excuse to show my photo of swallows yet again!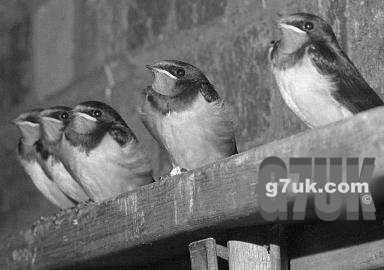 I would love to rig up a live camera one year.