Since 2004 Manchester has had two Caribbean Carnivals. The one in July that has run for decades is now ignored by Manchester City Council. Go to the Council information centre and they will actually deny that there are two Caribbean Carnivals in Manchester each year.
The other Carnival, which happens in August is heavily promoted and backed by the City Council.
This year, the long running Carnival was placed in jeopardy after Greater Manchester Police said the organisers would have to find up to £24,000 for officers to steward the event. Read more here.
This is most interesting… After the disasterous Gay Mardi Gras of 1999, when no money was raised for good causes, Manchester City Council was forced to step back from organising Manchester's annual gay event. Relations between the organisers and the Council became so bad that, when the organisers began talking about bringing Europride to Manchester, they actually considered holding it in a neighbouring town such as Salford or Bury, so they would not have to deal with Manchester City Council. This was reported in The Independent newspaper.
Lo-and-behold, in August 2002 there was a mysterious dispute between the organisers, the City Council and the Police over safety and, with just days to go, Mardi Gras was officially cancelled. Eventually Mardi Gras 2002 did happen, however the organisers were somewhat discredited and, the following year, Manchester City Council was back on board in a big way. This was most convenient and profitable for lots of people.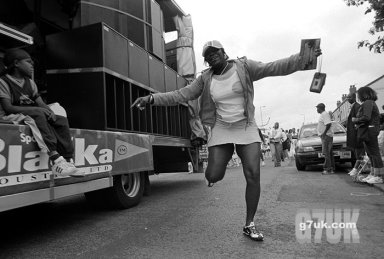 So was this latest policing fee a dirty trick by the authorities to try and kill off the long running Caribbean Carnival this year? When I went to Carnival in 2005 and 2006 it was one of the least commercial events I've ever been to in Manchester and a real breath of fresh air because of that. Yet the Police claimed the Carnival was a commercial event.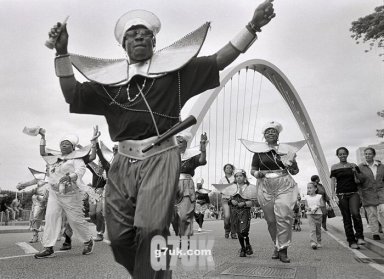 In the end the organisers agreed to make the 2007 Carnival 'a demonstration marking the bicentenary of the abolition of slavery with the hallmarks of a carnival, like colourful costumes and music, but without commercial stalls.'
As the organisers of protest marches do not have to pay for policing the bill did not apply.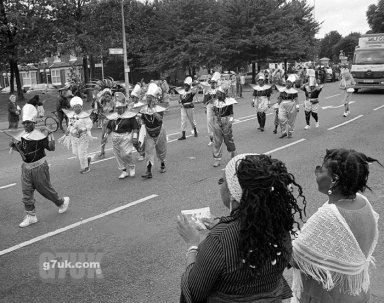 We all need to support community events like the long-running Carnival and not give in to the really quite insidious demands of Manchester City Council, which wants to turn everything into a marketing device and profit machine.
After all, these are really quite morally bankrupt people who think that a super casino will be a good thing in East Manchester — one of the most deprived areas of the country. Its casino plans are proof that the City Council is not interested in putting the best interests of any particular local community first.