A small piece of Manchester's television history disappeared in November when the transmission tower was removed from the roof of the Granada TV office building.
It was put up in 1960, 48 years ago (under construction in this shot). However it hadn't been used for ten years.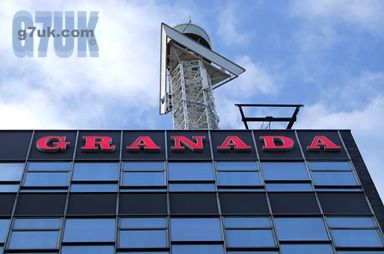 Granada is considering whether to vacate the building but hasn't decided whether to remain on the same site or join the BBC at the proposed MediaCity in Salford Quays.
But I have a feeling that if there is a recession it could scupper many plans like this one, as suddenly there won't be much demand for yet more new office space nor apartments.