Walking around Ancoats recently I noticed how many of the buildings (many old cotton mills) are still empty. Some are semi-derelict, in other cases the shell has been tarted up a little, but not much done inside. It's hard to know how many apartments in the converted and newly-built blocks are occupied. If it hasn't been possible to 'regenerate' this area completely during the property boom of the last few years the question is: will it ever happen now?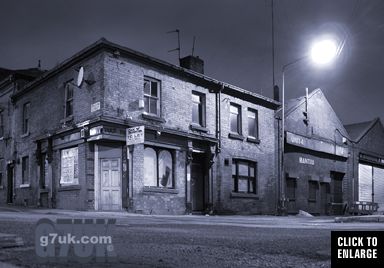 While poor quality concrete apartment blocks go up, this old pub on the corner of Radium Street stands empty and derelict. It's exactly the kind of building that needs to be preserved, as it gives a flavour of what Ancoats used to be like (photo date: 5 March 2008). Archive pics: 1 | 2. However, a night club across the road means that no one is likely to buy this building, convert it and live in it. Manchester's much-hyped 'vibrant' night life is also something of a curse.



All-night-long anti-social behaviour and a 'zoo-like' atmosphere means that many people (particularly older and those with families) won't buy or rent property in the city centre to live in. Besides which, there is a complete lack of housing other than cramped, one-bedroom apartments. What fun to live near Canal Street. Until you find you're kept awake until 5am by screaming 'revellers', car stereos, poor sound-proofing, door slamming and inconsiderate neighbours. This reality, along with house prices, over-supply and the credit crunch, means that the owners of some apartments near the gay village already have negative equity.



I believe that, in the longer term, basing the development of the city centre and 'regeneration' so much around the partying, younger, single person market will turn out to have been a mistake of huge proportions. However, by then, the property developers will be long gone, clutching their bags of money.
Council housing on Stockport Road in Ardwick was demolished and private apartments built in its place. Few seem to have been sold and the immediate area still looks like a building site.
Much of the building work that has happened in the city centre seems to be of poor quality. One building on Whitworth Street has walls that are discoloured after just a couple of years. Many of today's apartments are the slums of the 2020's and 2030's. Poorer quality than the 1960's council tower blocks that everyone sneers at and much more cramped inside.
Foolish people have rushed to buy. They may be left with negative equity, a tatty declining property that no one wants. Buy to let owners may flood the market in an attempt to offload properties or, in desperation, may let to undesirable tenants (making life a misery for the good ones).
I hear that many apartments here have owners in other countries such as Hong Hong. These are people who have no real interest in Manchester: how it looks, what facilities we have, the culture and community.
RenterGirl blogs about life as the tenant of a buy-to-let landlord in Manchester city centre. It isn't pretty.
As it is, the city centre has more small apartments than are needed. If jobs start disappearing, single people will leave and there will be even less demand.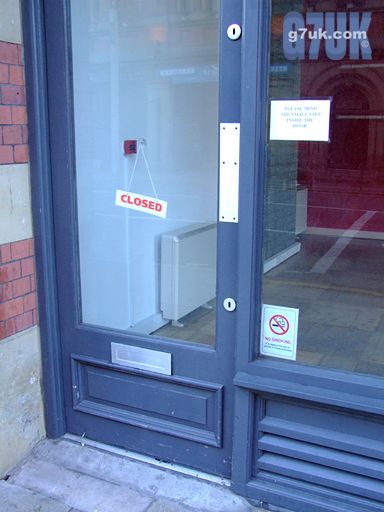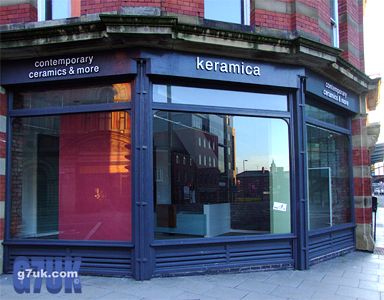 Recently Manchester was named as the 'debt capital' of Britain and it is this borrowing that has fuelled the bars, clubs, cafes, restaurants and trendy shops in recent years. When the credit clamp-down happens and the 'revellers' have to face up to their debts (an average of £30,000 per person in the UK), it could have a devastating effect.
In the 1980's Manchester was run-down, but the streets were filled with businesses that had survived tough economic times and which sold things people really needed. In 1997, there were at least three shops in the centre of Manchester where I could buy a tin of paint. I don't know anywhere where I could get that now. Which is quite crazy when you think that the number of people living in the city centre has increased enormously over the past decade.
Many of those sustainable businesses were driven out as rents increased and 'regeneration' happened. Now we have streets of bars, restaurants and other recreational 'fluff' that people can easily do with out if they have to 'tight their belts'. Many jobs here are in those 'service' industries.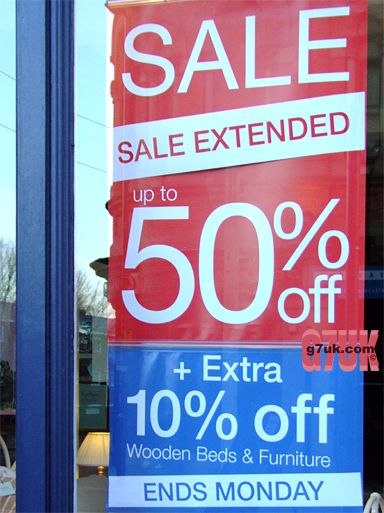 George Bush is doing everything he can to keep America afloat until he leaves office at the end of 2008. This is a man who has borrowed more money than all previous US presidents combined, going back to 1789.
I believe there is going to be the most almighty recession beginning in 2009 and some people think the UK is in a worse position that the USA.
LINKS
Cleveland: ghost town created by America's loan scandal (The Times, 24 Feb 2008)