As I passed Stevenson Square on my way home, at 5.30pm, a film crew was shooting a drama for Granada TV in the Koffee Pot cafe.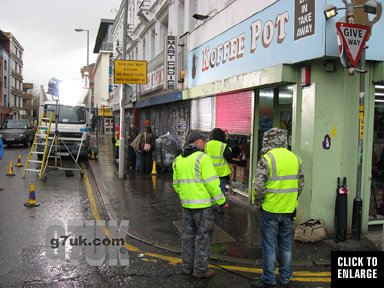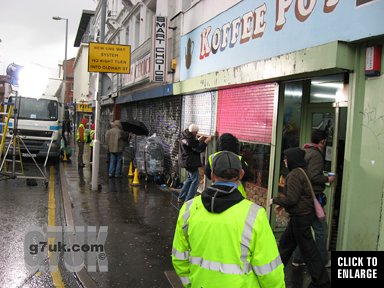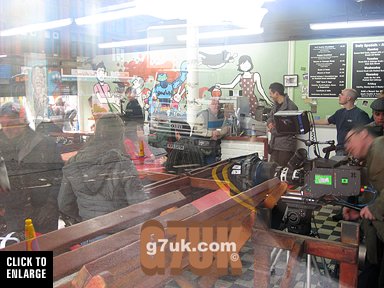 I made sure I was behind the camera and took a photo through the window. They were very obviously not recording at the time. Nevertheless, a member of the crew came over and asked me to 'step away' because I was supposedly 'in shot'. If so, that camera must have a hell of a wide lens!
Good job I'm not awkward, because I was standing on the pavement in a public place and I don't think there's a lot they could do to stop me ;-)
A few minutes earlier, I passed the big screen in Exchange Square and saw the Masai marathon runners being interviewed on BBC News24.