Parked at a junction, on double yellow lines, in a bus lane and blocking a cycle path, on Wilmslow Road next to the Contact Theatre, at 7.30pm last night (Friday 1 August).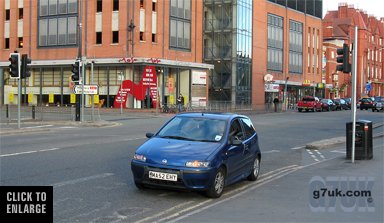 The driver was nowhere to be seen and the passenger was reading a celebrity magazine with an article about Britney Spears.
In my opinion the area between here and Platt Fields Park is one of the most dangerous for cyclists in the whole of Manchester.