Sunrise Bakery Jamaican fruit buns in the Hulme branch of ASDA: one large, one small.
On the shelf label the total weight of the small bun is given, the cost per 100g, and of course the price. But for the large bun, only the price and size: 'large'.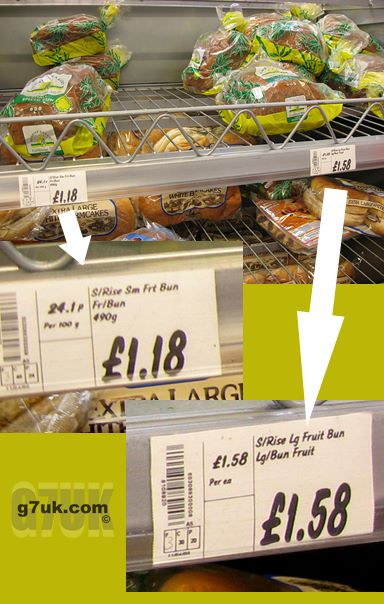 See how often you spot this happening on the shelves of our supermarkets.
The larger bun weighs 730g, which works out at 21.6p per 100g, and the ASDA online grocery service lists this information. So, in this case, the larger item is better value. But that isn't always true.