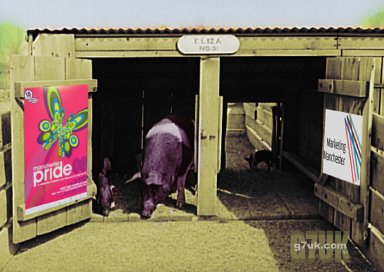 Much has been written about the extra income that Manchester Pride brings in for the local economy.
In 2008, Andrew Stokes, who is chairman of Manchester Pride and chief executive of Marketing Manchester (the tourist board) told the press that Pride was worth more than £17.5m per year to Manchester's businesses. Other estimates have been as much as £22m.
With Pride bringing in so much much cash for businesses you might think that Marketing Manchester would owe us? After all, Pride is funded mainly by the public, through ticket sales. In 2008, we coughed up about £600,000 — two-thirds of the total Pride income — to run this giant tourist bonanza for the city and its businesses.

But no… Take a look at page 21 of the 2007/08 Manchester Pride accounts (PDF) and you'll see that Pride paid £6,040 to Marketing Manchester for 'normal commercial services'. Whereas Pride invoiced Marketing Manchester just £92.
I can reveal that the £6,040 charge was because Marketing Manchester does the business accounts for Manchester Pride!
Update (March 2010): it has emerged that an accounting mistake led to Manchester City Council accidentally paying Marketing Manchester £421,000. It has been written off, so council tax payers will foot the bill.
Update (April 2010): Andrew Stokes is now Chair of the [gay] Village Business Association, Chair of Manchester Pride, Chair of Queer Up North, Chief Executive of Marketing Manchester…
Update (January 2013): according to press releases from the time, it seems that Andrew Stokes resigned as Chair of Manchester Pride in December 2010. However the published Pride accounts for year ending 30 September 2011 state that he resigned a year later, on 14 December 2011. While according to his personal LinkedIn profile he left in Manchester Pride 2009. If you take the December 2010 date as the correct one, he was Chair of both the VBA and Pride for a period of some 8 months from April to December 2010.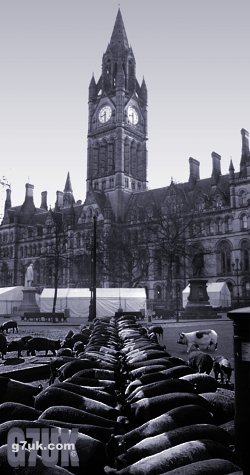 Vintage pig photos from the Library of Congress.