I saw this sad little poster in Sackville Park about a pet dog that is believed to have been 'snatched' from the Park by three people.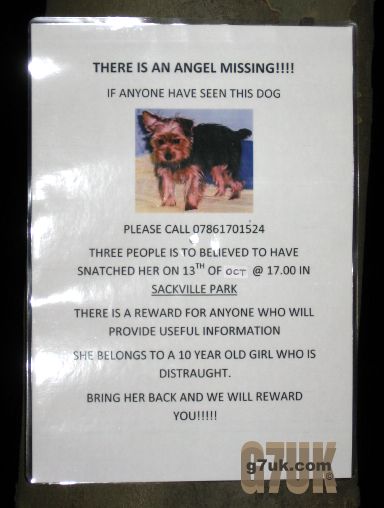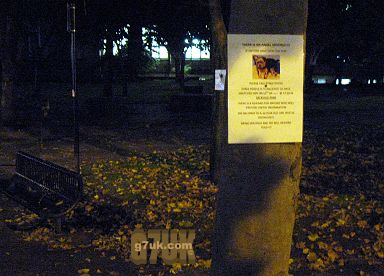 Meanwhile, Manchester Magistrates' Court has been told how BBC reporter Paresh Patel was attacked as he set up equipment for a live news broadcast about Alan Turing in the same Park on 11 September.
Here is CCTV footage of the incident.
Anger is growing about gangs, drug dealers, violence, verbal abuse, obnoxious hen parties and aggressive people in and around the gay village. I've lived in Manchester since 1982. Has the city centre ever been as dangerous for us as it is now? I don't think so.
The letters page of this month's Outnorthwest magazine has some letters on this subject. PDF version here. Web page here.