Developers have been unsuccessful in their application to demolish the former Cross Keys pub in the Ancoats conservation area and replace it with shops and offices.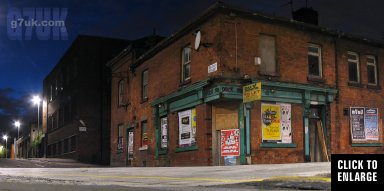 The one time pub is at 95-97 Jersey Street where it crosses with Radium Street. Here is the planning application.
I wrote about this building back in February 2008 when I noted how the redevelopment of Ancoats has failed to find a use for many of the historic older buildings, while ugly new apartment blocks have shot up all over the area.
Now, with an era of austerity ahead, several half-finished projects in the area (both new-build and old) lie mothballed and some that have been completed are half empty. Some old buildings have been made good externally but are nothing but an empty shell and others like the former pub continue to be on the edge of destruction.
It seems clear there will be limited demand for yet more apartments in the future. Questions must be asked about why the preservation of old buildings wasn't prioritised. It was obvious the housing boom wouldn't last forever.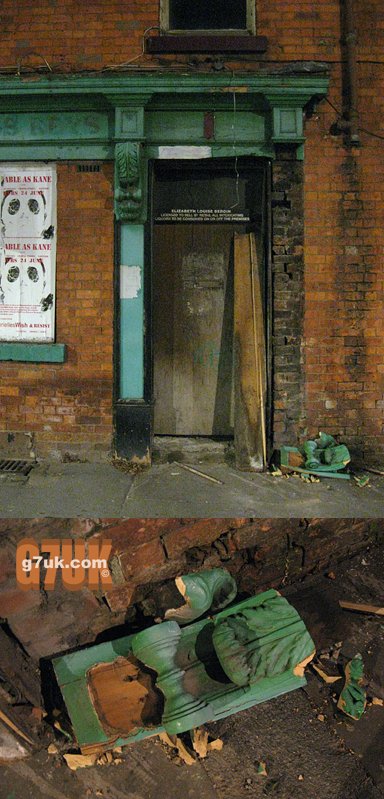 As you can see, when I visited the former pub last night I found one of the mouldings from a doorway lying on the pavement and, judging by the small pieces of debris around it, I would say this had happened in the last few days.
What a tragic co-incidence that this moulding, which had survived for more than a century (archive photos one and two) , should have been vandalised like this just two months after the planning application was rejected.
This page has some historical information about the pub and if you compare the recent photo there with mine taken last night you can see just how much damage has been done to the door mouldings and surrounds in recent months.