There wasn't any money to buy proper photographic equipment when I was growing up. So it wasn't until I got a part-time job after school that I was able to fund my interest, which was primarily in film-making by then rather than still photography.
In my pre-teenage years I used cameras that the next-door neighdoor had won at bingo. These were little more than toys and 'made in Hong Kong' at a time when that label was synonymous with 'bad quality'. One was in the style of a twin-lens-reflex camera and was moulded out of black plastic. It produced large square negatives on roll film, which it always scratched extensively, and the camera wasn't entirely light-tight either!
One Christmas I was given a Kodak Instamatic and the little plastic TLR ended up at the back of a cupboard, where it remained until I discovered it again when I was aged about 21.
It had a partly-used film inside which I had developed and imagine my surprise when I got back a series of photographs of my school friends that I'd shot at age 9! Some on a school trip to Warkworth Castle and others in the school playground.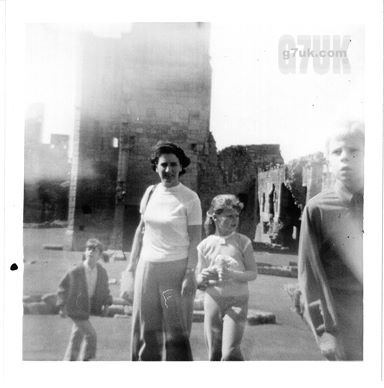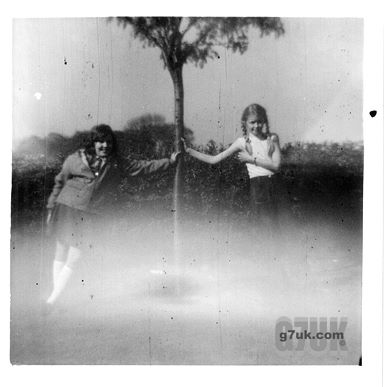 Light had got into the camera even more than usual in the intervening years, but it's interesting to see how I was composing shots and arranging people in the frame at that age.
THE REAL THING
Five years later I was working as a freelance contributor to magazines — writing features and supplying photography.
The inside pages were all in black and white in those days and, strange though it seems now, the printers couldn't get good black and white reproduction from a colour original. You had to shoot black and white film and supply prints and I think it's fair to say that I was a bit of a wizard in the darkroom.
But then, in 1988, the day came when I was asked to shoot a cover shot which, again, had to be done in a particular way.
This time slide (transparency) film was required. The view was that colour negative film was only suitable for holiday snaps and wedding photos and certainly it didn't give the best colour reproduction in print.
What's more, most editors looked on 35mm as barely acceptable when blown up to a full page and never appropriate for the front cover — which had to catch the eye in the newsagents. Editors wanted medium-format for covers. In other words a transparency that was either 6x6cm, 6x7cm or 6x9cm.
On the plus side, I was paid according to how large a photograph was printed in the magazine and a cover shot would earn the double the full-page colour rate. Very nice…
So I splashed out on a brand-new Mamiya C330S twin-lens reflex camera. The grown-up version of the toy camera which I'd had some 20 years earlier.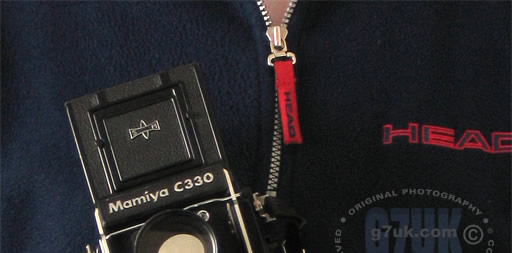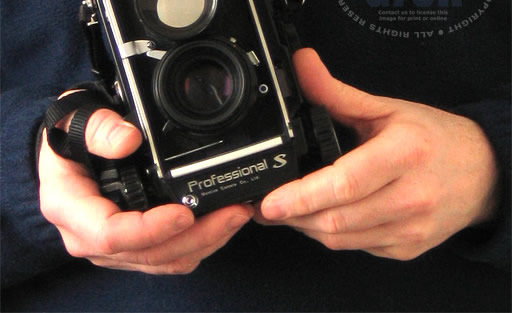 I think it cost about £350 and I paid £150 for an extra telephoto lens. Shots were 6x6cm.
I was never equipped to print medium-format black and white in the darkroom, but anyway it was clear the way things would go in the near future. Sure enough, at the end of 1990, just about every national magazine in the country seemed to go over to full-colour printing almost overnight and then my big transparencies were in demand for inside pages too.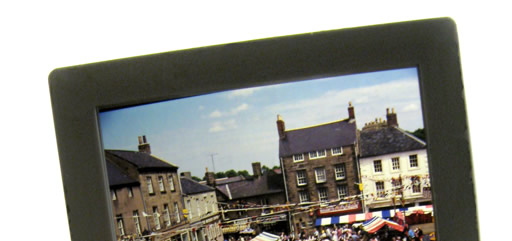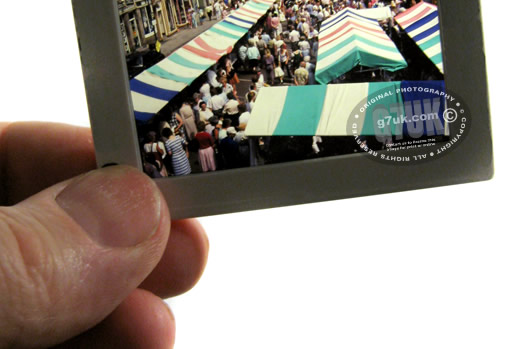 Medium format transparencies made more of an impact when they arrived on the editor's desk. They looked impressive and could be viewed easily with the naked eye, rather than with a magnifier. People loved them.
So although, per shot, the film and processing cost around three times as much as 35mm, lots of pictures got printed and at larger sizes on the page. So the income was significantly higher.
I still have the Mamiya, as you can see from the photo above.