A 70-minute interview with legendary Manchester gay village business woman Julia Grant.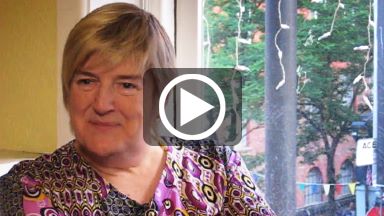 A decade ago, Julia Grant was one of the best-known business owners in Manchester's gay village and an outspoken voice in both the LGBT and mainstream media. After Mardi Gras 1999 raised nothing at all for good causes, she ran the successful and free-to-enter GayFest for two years. But, some people — including local councillors and Manchester City Council — weren't happy at all.
Unexpectedly, in 2002, Julia sold Hollywood Showbar and her other businesses and left. Despite rumours and malicious gossip since then, she didn't speak out in public. Now, in this exclusive interview Julia Grant reveals the LGBT history that you won't see at the current Manchester Pride exhibition at The Lowry gallery. Plus she recalls the events that drove her out of the city. This was recorded on 10 July 2011 during the Sparkle weekend.
GayFest 2001 fundraising (June 2017)
For years one of the malicious smears against Julia Grant around the gay village was that she "ran off with all the money raised from GayFest 2001." A couple of years ago, PW and I set out to try and trace the GayFest money. It wasn't difficult.
We were able to confirm with the Lesbian and Gay Foundation and George House Trust that they had received their funds almost immediately after the weekend. By that point Body Positive North West no longer existed. But we were able to see the accounts and the money from GayFest. Between the three of them this was the vast majority of the money raised by GayFest 2001.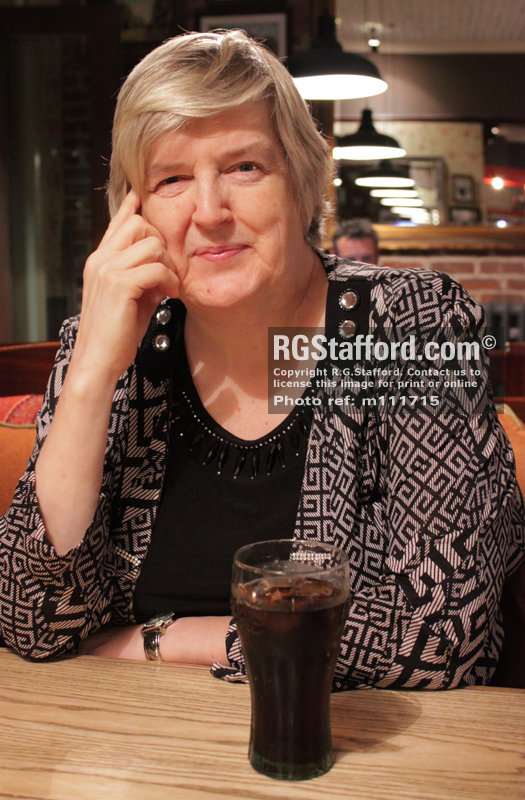 Julia Grant, seen here in 2013. Photo used with permission.
It seems the remaining 12.25% went to an array of smaller organisations. It was near impossible to trace it more than a decade after the event. Small organisations and projects were not required to publish full audited accounts with Companies House or the Charity Commission. That doesn't mean anything was amiss and what we can say for sure is that 87.75% of money raised by GayFest 2001 reached the three major charities mentioned.
Julia Grant is a controversial character. But this was an unfair and wicked smear against her. Did any of these three major charities ever refute the malicious reputation she had been given? They had benefited enormously from the work of her and her team at GayFest. Overall there can be no doubt that some people who wanted a different sort of event were happy to see Julia discredited.