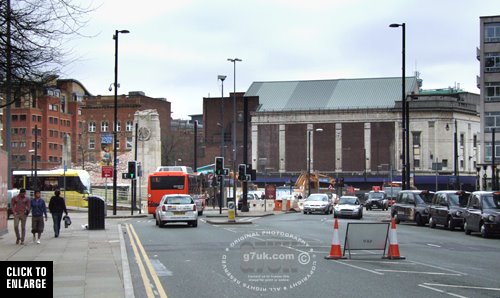 You may struggle to identify this location at first glance because it looks so different. Certainly I got a big surprise last Sunday as I turned the corner from behind the Central Library.

The entire block that stood between St. Peters Square and the Odeon is now a pile of rubble. Not a great shock in itself because it had been boarded up and empty for some time.

And doesn't the old cinema (which is under threat itself) look majestic as we see a side that has been hidden for 40 years?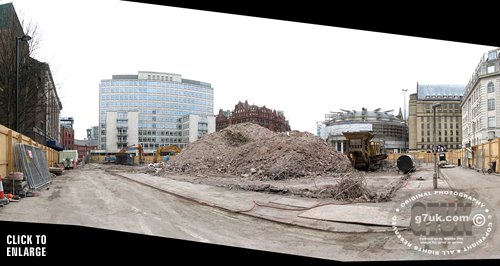 It's almost a post-apocalyptic vista from this reverse angle. In the background you can see the Midland Hotel and the Library which is still undergoing renovation work.
I'll remember the building mainly as the site of the Tecno photo shop for two decades.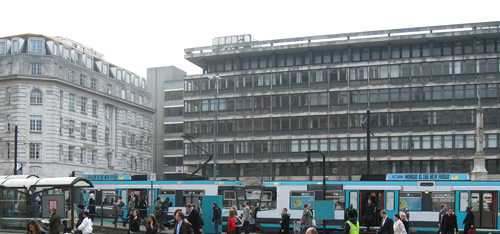 But I reckon this is one building that we can file under "no great loss"? The Odeon would be a different matter.