The filming of Carry On Camping began 50 years ago on 7 October 1968.
The house where Sid James and Bernard Bresslaw collect Joan Sims and Dilys Laye is at Pinewood Green, Iver. A mere 300 metres away from Pinewood Studios which is on the other side of Pinewood Road.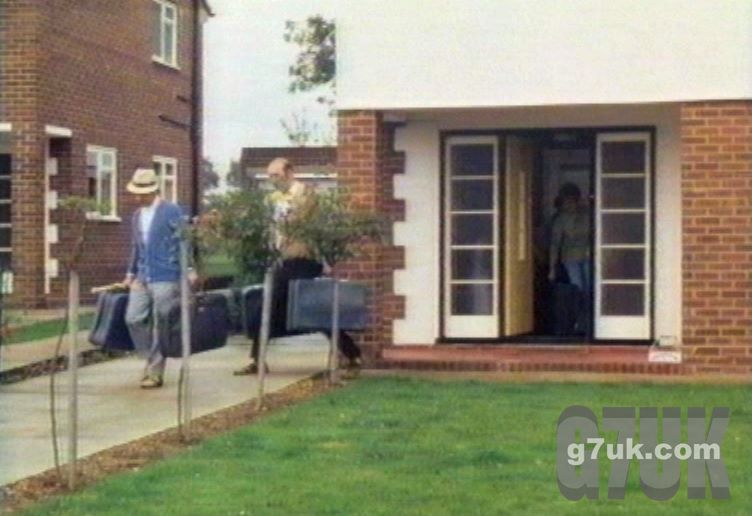 Some of the neighbouring houses have had the area around the front door enclosed as a porch. But it's nice to see that the owner of the house featured in the film has preserved the original look. Even the wrought iron gates on the drive are still there, half a century later.