Until about a month ago there was a 130-year-old cast-iron bridge across the canal at the junction of Sackville Street and Canal Street, in the gay village. Now it has been removed and replaced by a concrete replica.
I took these photographs on Sunday, but I held off posting about this until I had checked the facts. But yes it's true. It has all gone and what you see now, in the pictures shown here, is moulded concrete that will be painted.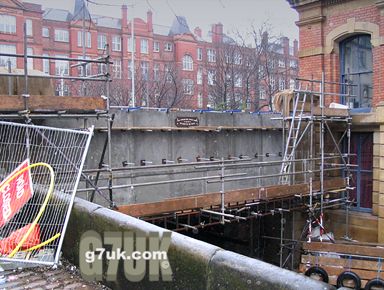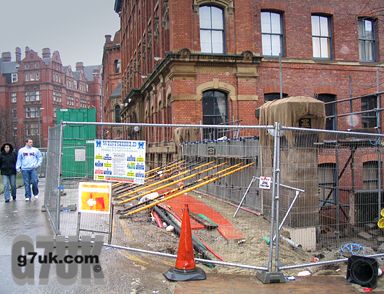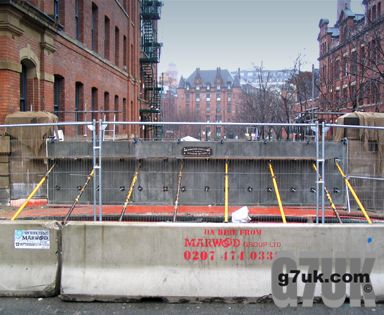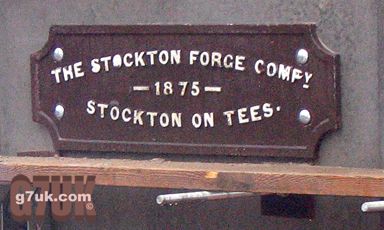 The really pathetic thing is that they have screwed the original makers plate onto the concrete.
The existing bridge didn't meet traffic regulations. Heaven forbid that they might stop enormous buses hurtling along this street and route them another way, so the original bridge could have been preserved. Far easier to destroy another part of Manchester's heritage…
People may think 'it's only a bridge'. The trouble is, bits here and there disappear and, before you know it, an area has lost everything that made it 'special' in the first place.
I know Manchester has to be a working city. But we're told that, in the future, Britain will have to rely on its cultural heritage to compete with emerging nations such as China and India. The trouble is, we're throwing our cultural heritage down the drain through neglect and unsympathetic development.
In Manchester, the planners seem to have no overall picture in their heads. Everything is turning into an ugly 'mish-mash'.