"Manchester Pride raises record amount for charity in 2016," wrote the Manchester Evening News on 25 November 2016.
What the MEN didn't tell readers was that Manchester Pride had changed its end of year accounting date from 30 September 2016 to 31 December 2016, giving it a 15 month accounting year in 2015/16.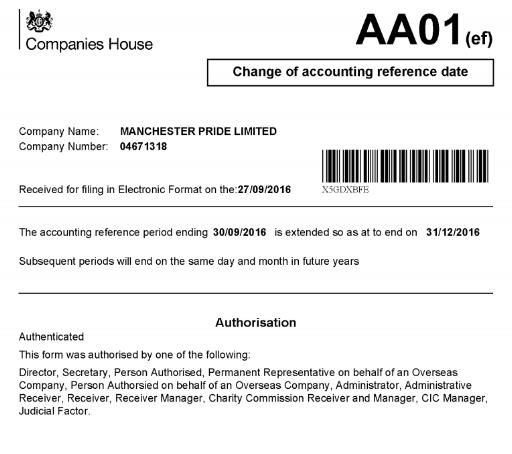 It isn't clear exactly what effect it had on the fundraising. But it means Manchester Pride will have had about an extra six to seven weeks of income before this "record amount" announcement.