I made ice cream a couple of times this summer and it turned out well. It tastes much nicer than some of the supermarket products and involves just a handful of ingredients.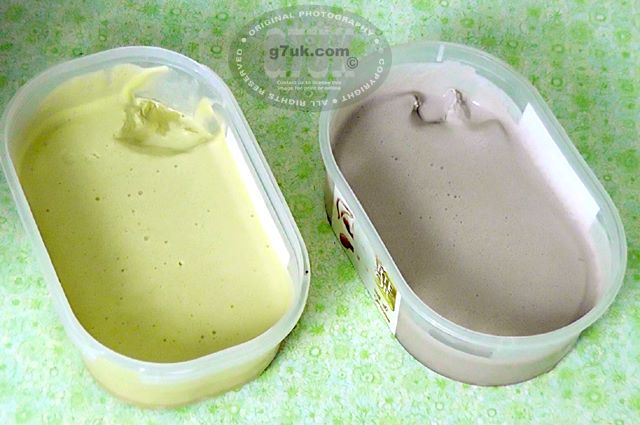 I followed this recipe from Mary Berry on Good Afternoon in 1973.
It's just eggs, double cream, icing sugar and whatever flavouring you want. For one tub I used some strong coffee as she suggests and the juice from some brambles that I picked for the other.
I found the ice cream needs more than two hours in the freezer. The photo above shows it after two hours and you can see it isn't frozen completely.
For subsequent batches I experimented using single cream and even putting some milk in. The result is less rich than with double cream, but perfectly acceptable.
Although it involves raw eggs the NHS says this is safe. However it writes that infants, children, pregnant women and elderly people should stick to eggs that are produced under the British Lion Code of Practice.
I'm lucky enough to have my own hens at the top of the garden.